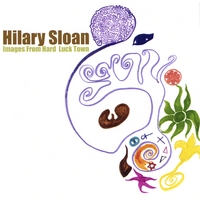 Anyone that knows me knows I do not like being preached to. I have my reasons for that, and it's rare when I enjoy an album that attempts to deliver a message. On her album, however, Sloan–a long-time Houston-area musician–pointedly takes on the war in Iraq and does it without being overbearing.
"If We're All The Same" sums up Sloan's thoughts succinctly: "If we're all the same, I'd like to keep us around." It's this type of mindset that keeps Hard Luck Town palatable. Instead of cramming the message down the listener's throat, Sloan almost sneaks her feelings into her songs. Perhaps the music helps this perception; rarely is country music a vehicle for an anti-war protest song.
Thankfully, the album also includes typical bluegrass/country tunes. In "Hard Luck Town," Sloan sings about longing to leave her town, and her down-home twang and excellent fiddle evoke images of backwood hillbilly haunts. When she sings, "If I could get out of this town, I'd find me a place where I'd settle down, stop drinking and running around," it's easy to imagine her pain.
Sloan's music isn't what passes for popular country music these days, and her refreshing, throwback sound is a must-have for country and bluegrass fans that actually like to think for themselves. —David A. Cobb